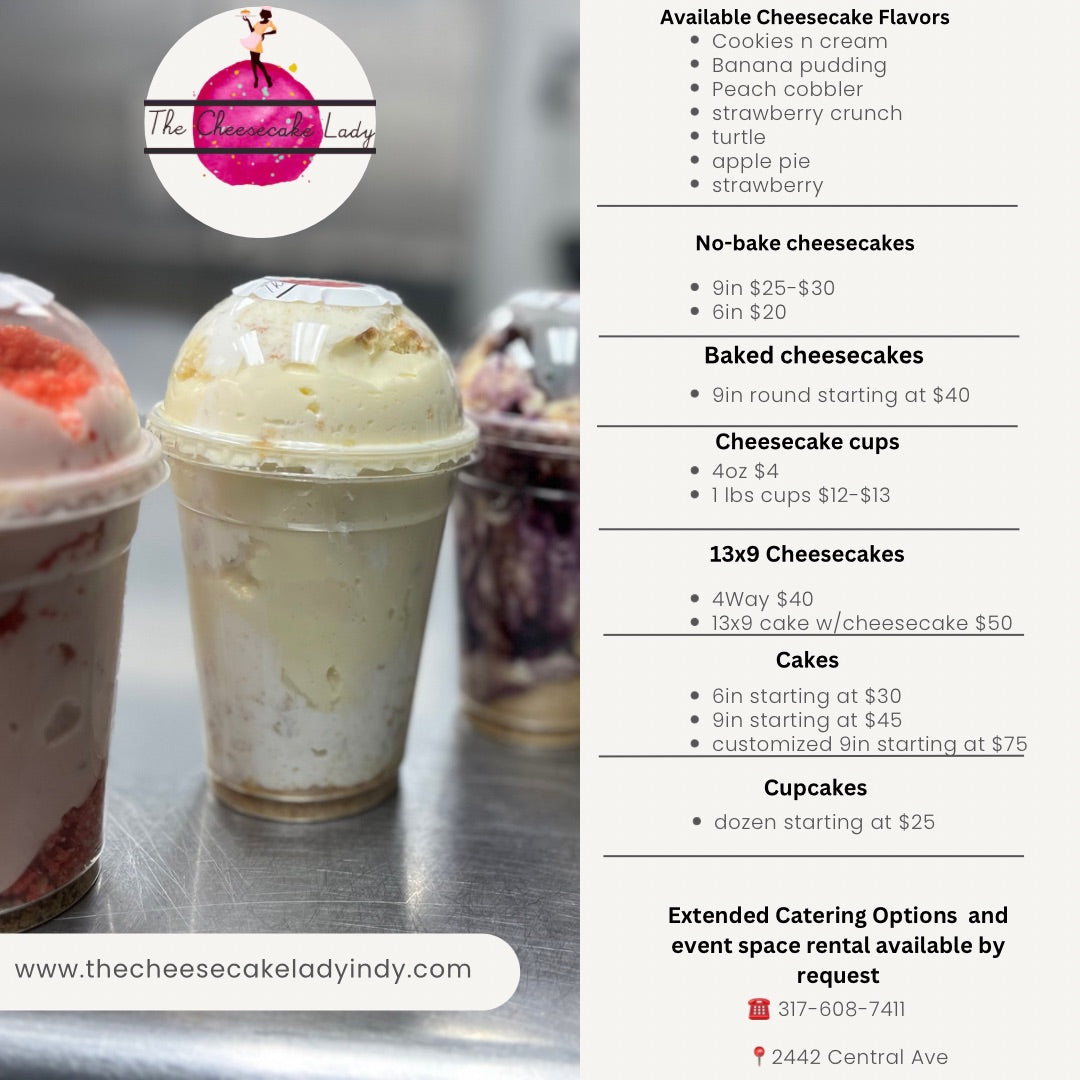 Our Menu
Our most popular item is our 16oz cheesecake tall cup, but we offer a large variety of other items including whole cheesecakes, our 4way cheesecakes, specialty cakes (weddings, baby showers, bridal showers, and of course birthday cakes).
We also offer cupcakes, fruit and veggie trays, and charcuterie boards.
Call us or shoot us an email to be invoiced for any of these items.
If you are interested in any item not listed, let us know.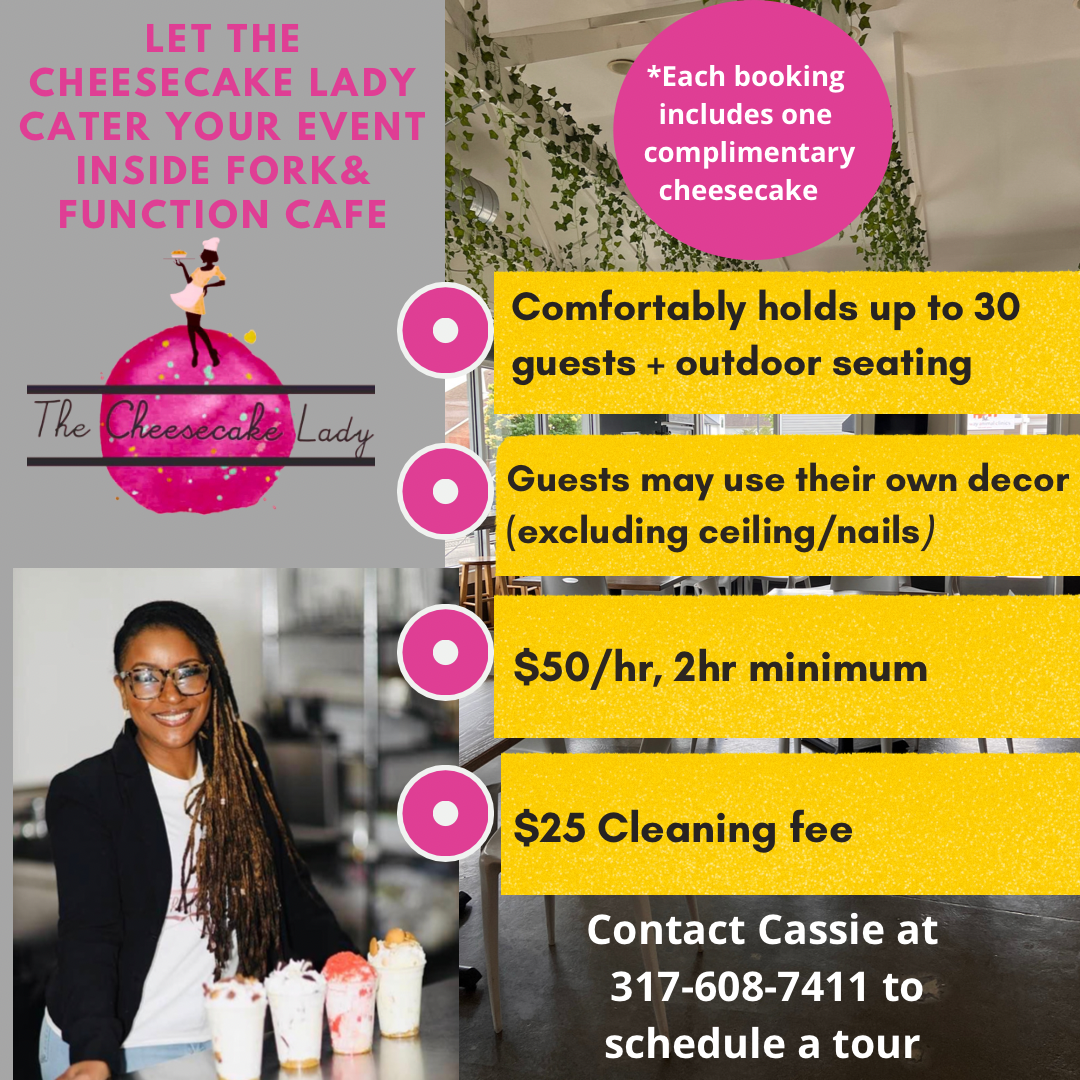 Event Space
Need to host an event? We may be able to help.
Contact us for more info.
Recieve a complimentary cheesecake with your booking!
Please note:
***All food items must be catered by The Cheesecake Lady***